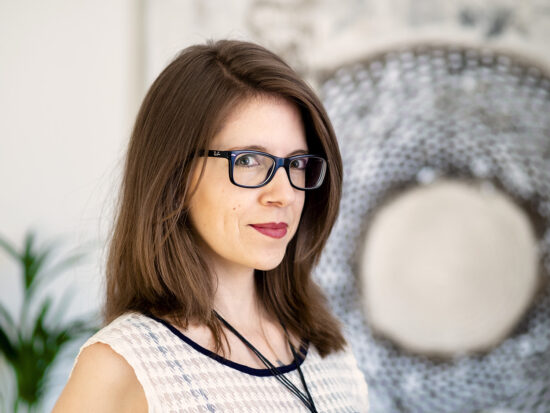 3D-Artist, Motion Designer, Magic Seeker.
Frame Ant ist mein Kreativ-Studio für Animation, VFX und Visualisierung. Spezialisiert bin ich auf 3D-Technik und ich bin sattelfest in diversen Kerngebieten rund um 3D/2D-Animation, Postproduktion, Design und visuelles Storytelling.
Nach mehreren Jahren Berufserfahrung decke ich die ganze Pipeline von der visuellen Konzeption bis zur fertigen Produktion ab. Ich agiere als Solo-Künstlerin oder als verlässliche Gefährtin in einem lebhaften Team und ich scheue mich nie, mir auch neue Skills anzueignen, wenn es das Projekt erfordert.
Ich habe es schon immer geliebt, in fremde und fantasievolle Welten einzutauchen und deren Seele zu erkunden. Auf der Suche nach Magie, finde ich ständig Kraft und Inspiration für meine Arbeit und auch für mein Leben.
Privat trifft man mich mit oder ohne Kamera in der Natur, verkleidet auf dem Mittelalterfestival oder beim Gemüse Jonglieren in der Küche.
3D Artist, Motion Designer, Magic Seeker.
Frame Ant is my creative studio for animation, VFX and visualization based in Switzerland. I'm specialized in 3D technique and I'm very well versed in various core areas related to 3D/2D animation, post-production, design and visual storytelling.
After several years of professional experience, I cover the entire pipeline from visual conception to finished production. I act as a solo artist or as a reliable companion in a lively team and I never shy away from picking up new skills if the project requires it.
I've always loved immersing myself in foreign and imaginative worlds and exploring their souls. Seeking for magic, I constantly find energy and inspiration for my work and also for my life.
In private, you can find me with or without my camera in nature, disguised at the medieval festival or juggling some veggies in the kitchen.
Animation, VFX, Visualization, Concept, Storytelling, Design, Cinematography, Simulation, Rendering, Modeling, Texturing, Post Production
Cinema 4D, Redshift, Octane, Arnold, Adobe Bundle, Insydium Bundle, and many more
If you have any questions or just want to say hello, drop a line to Manu Balzer: