This project means a lot to me. "Infinite Journey" was a community challenge by Clinton Jones (aka pwnisher). Each participant was given the same task with a few conditions that had to be met. But the whole environment, the characters, the story, the design could be freely chosen. Over 2400 people submitted. The best 100 entries were selected by a jury and the top 5 were rewarded with cool prizes. I'm super happy that I've made it into the top 100 and I wanna thank Clint and his team for this challenge. It was a great experience and I'm sure I will do it again.
Scene building, Lighting, Animation, Rendering, Postproduktion
Here's the starting scene and the rules everyone had to start with.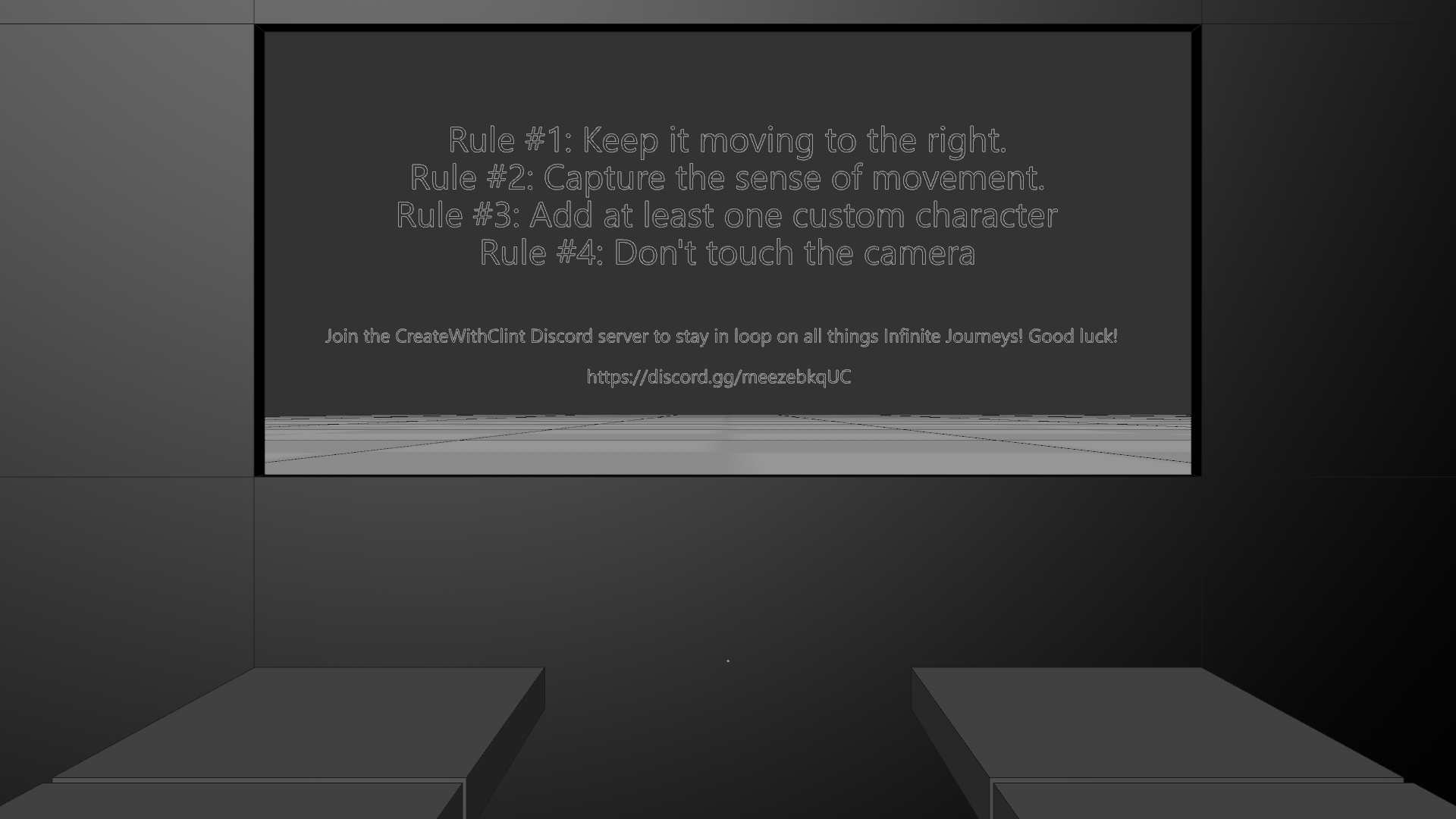 I'm a huge fantasy fan. So I had the idea of a wanderer returning to his hometown high in the mountains above the clouds after a long time. I found a cute goat character that fit my scene perfectly. But I quickly felt that something was missing from my story, and I also had concerns that the jury might not be happy with a character that wasn't self-made. So I decided to add another little goat boy who is visiting his father's hometown for the very first time.
This is the top 100 montage Clint put together. I'm absolutely blown away by all the amazing talents and so many inspiring ideas!
There's also a montage with the renders of all participants. It's almost 3 hours long.