I am an absolute nature lover and can spend hours observing animals, plants and mushrooms. Hence my enthusiasm for the macro world, where you discover more and more details the longer you look.
Imitating nature scenes in 3D is my homage to the wonder of life. But I always allow myself to expand or even stylize a realistic representation. After all, that's one of the many great benefits of CGI.
Concept, Scene building, Lighting, Animation,
Rendering, Postproduktion, Sound Design
Models of centipede and jellyfish by Motion Design School
Model and textures of noodle shop by School of Motion
I was just playing around with particle simulations (X-Particles) and came across a feature that allows you to grow such branches. It immediately reminded me of the mycelium of mushrooms and motivated me to create a slime mold scene. X-Particles is an extremely powerful toolset that can be used to achieve incredibly diverse results. I love it!
I recently took a course and learned how to create professional and complex character rigs. This centipede was one of the tasks. I built the rig from scratch and then animated it with CMotion.
The environment is my own creation and was not part of the assignment.
Here's a quick look at the rig that's driving the skin.
The jellyfish was also part of the rigging class and again I created the rig from scratch, animated it and designed the environment.
The rig is relatively complex – more complex than it looks like. It also includes a cloth simulation as well as a hair simulation.

Here's a short breakdown of the post-production.
Having already created many peaceful landscapes, I wanted to create a stormy scene with a little more action. The animation is a relatively simple dynamic simulation. I enhanced the shot by integrating some VFX footage. A few color corrections and effects gave the scene a dramatic look.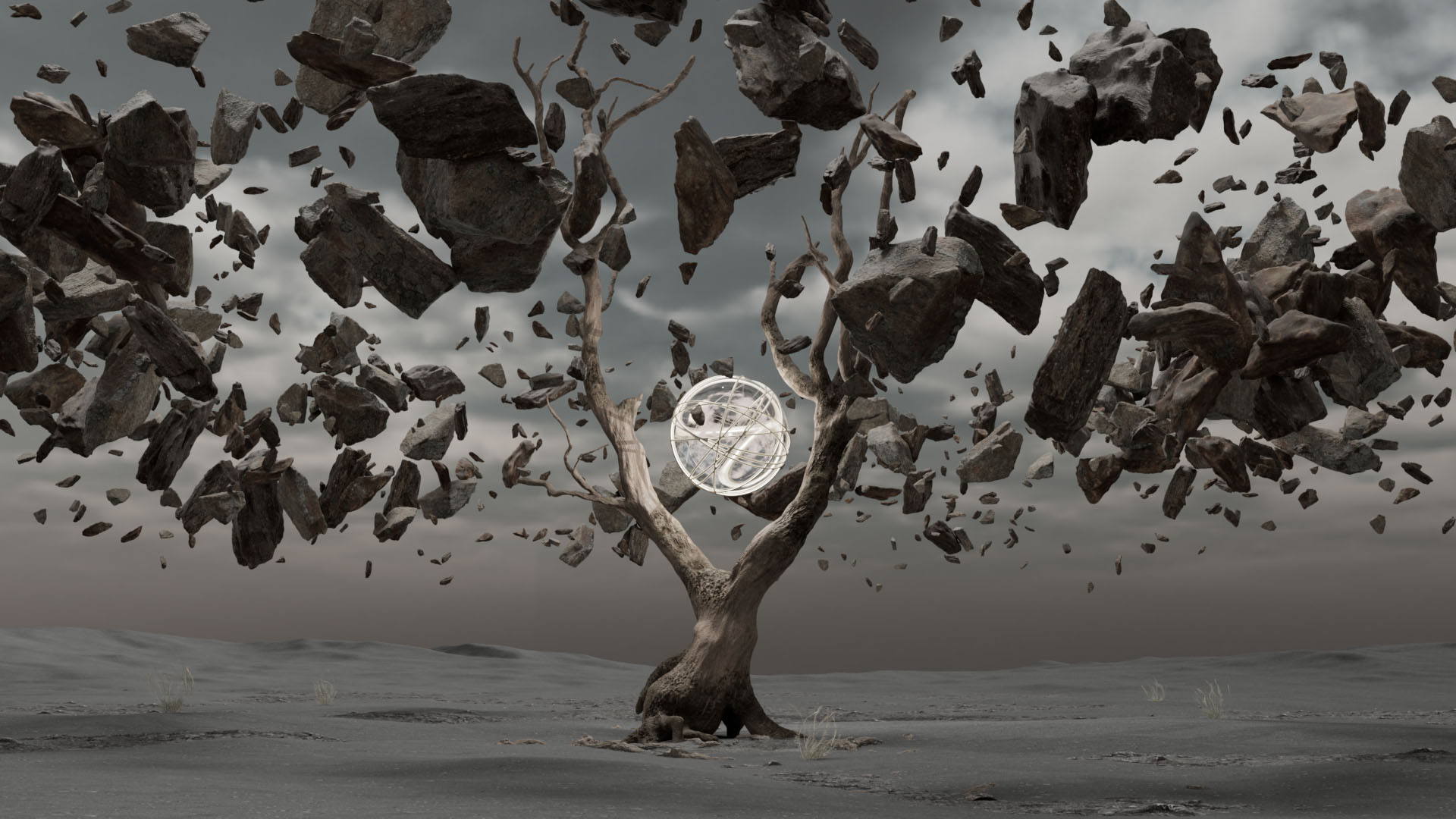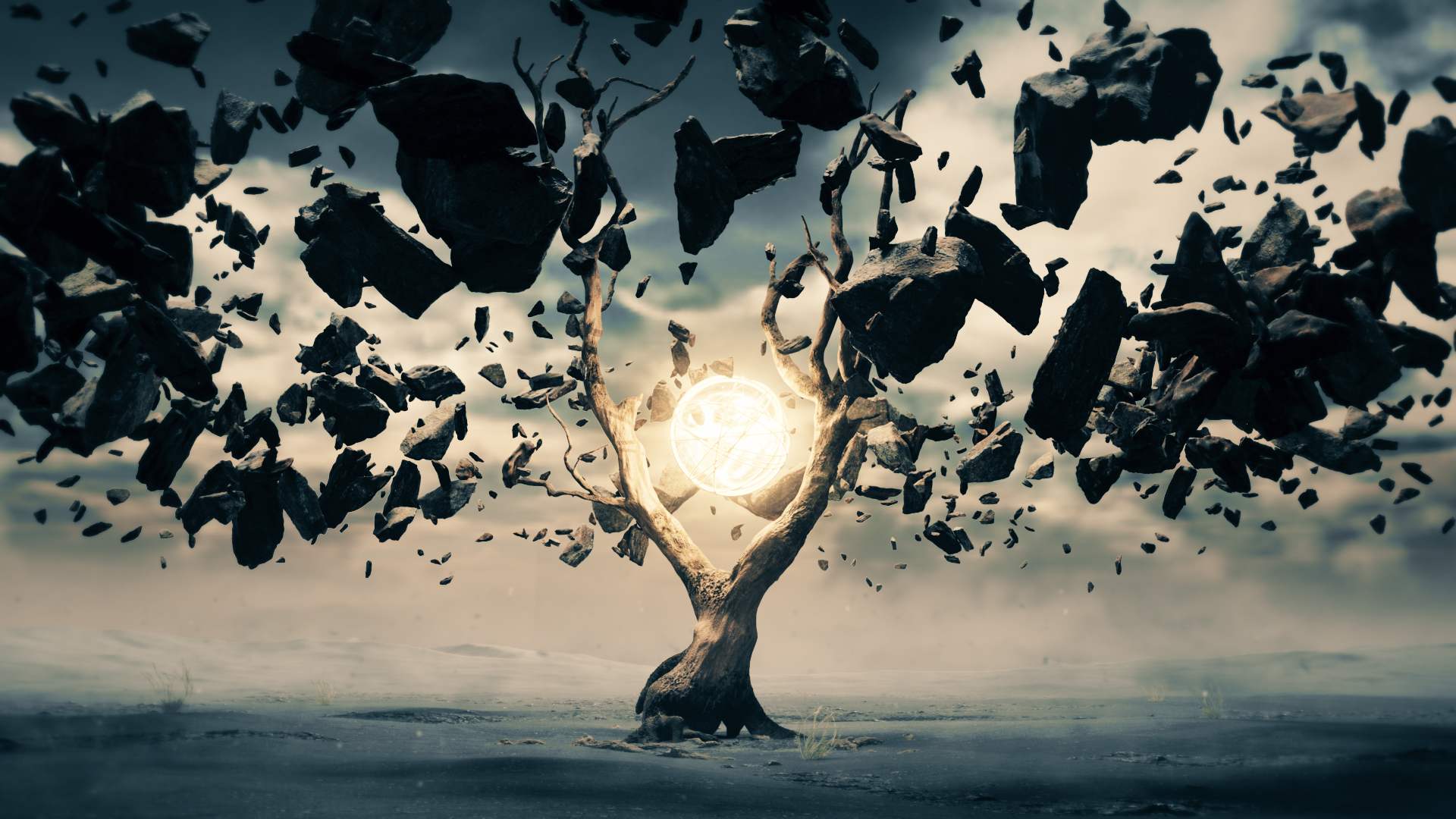 A comparison before and after post production.
This type of dreamscape has become quite popular in recent years. And I really wanted to make one too. Simple geometric shapes combined with an abstract landscape. An interesting place of simplicity and timelessness.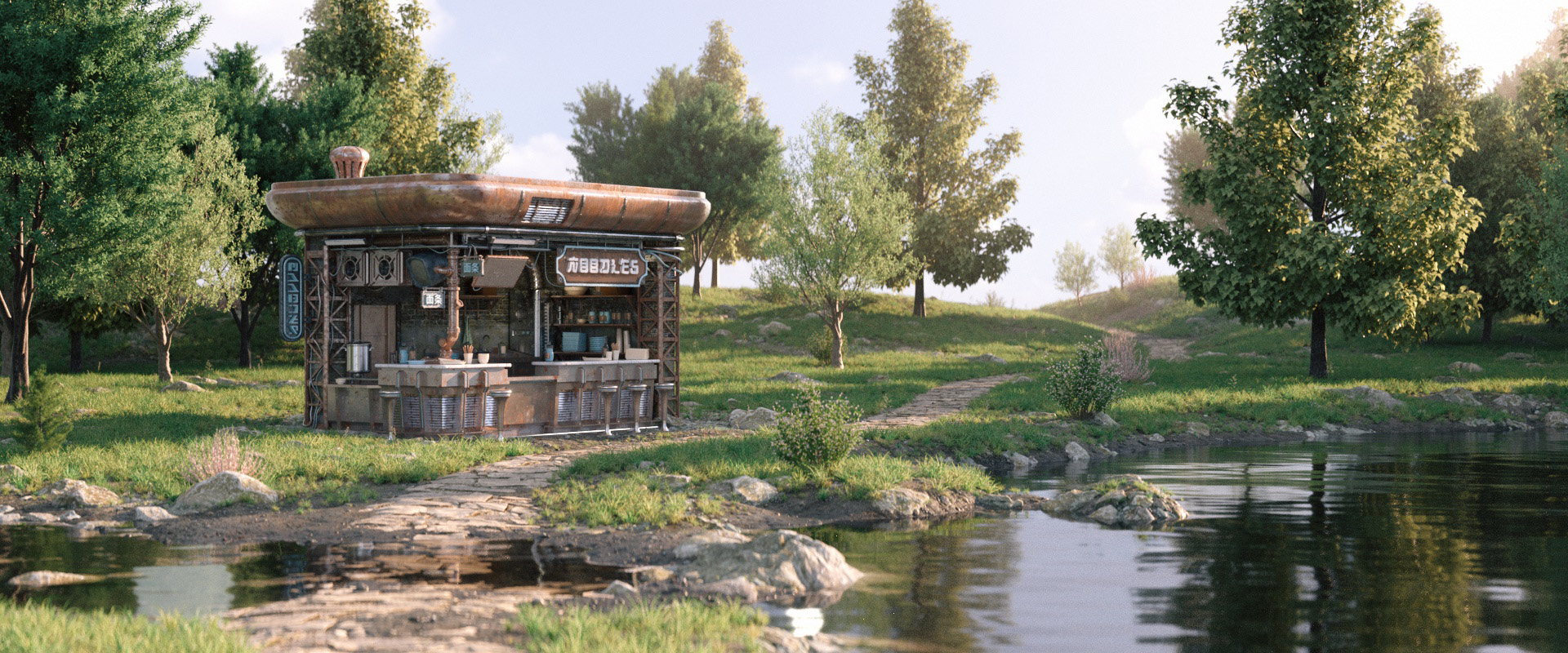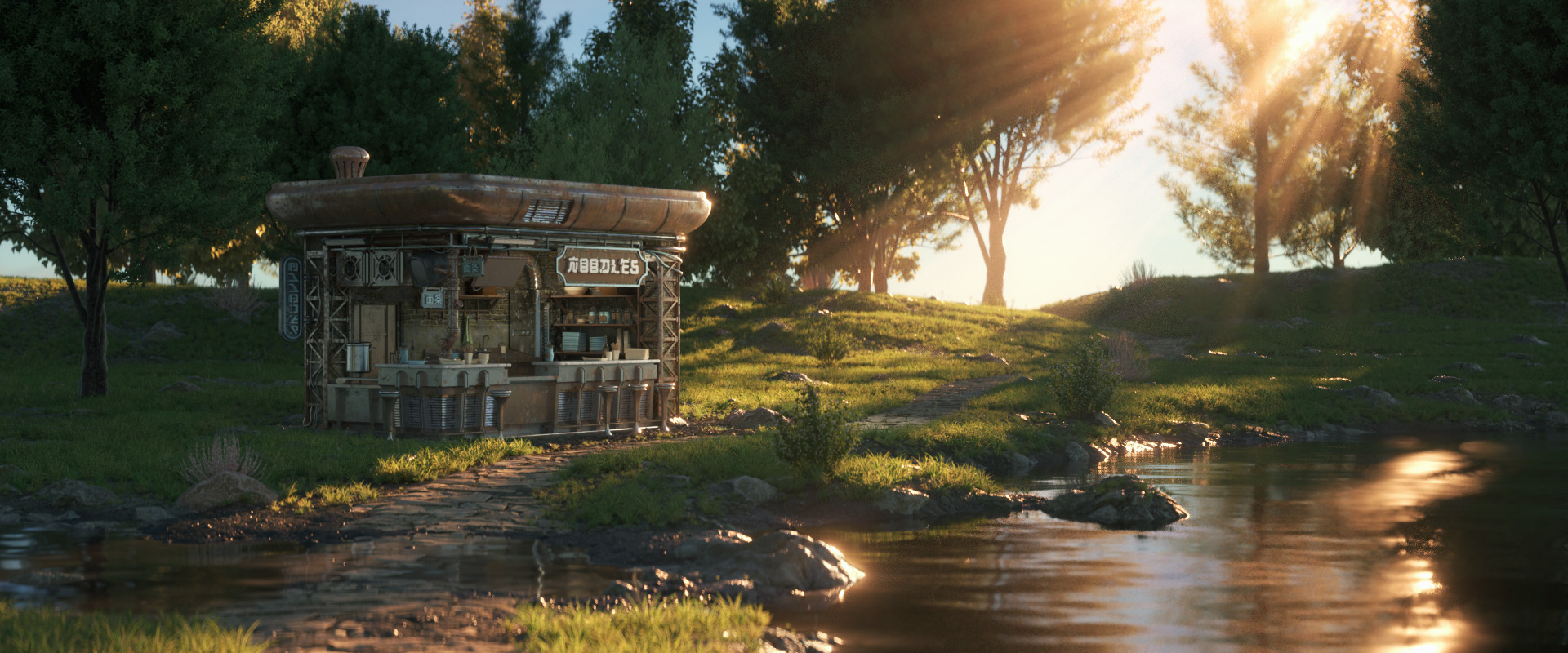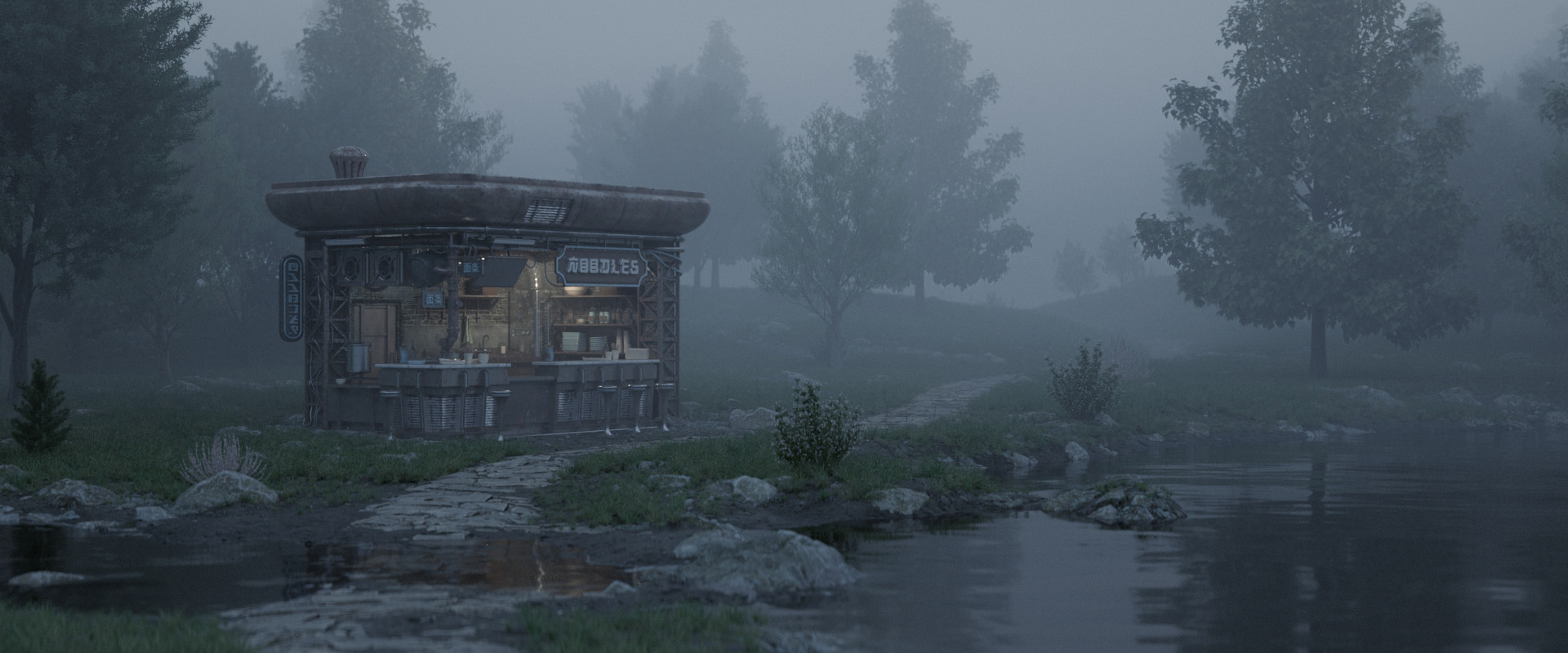 This was an assignment in a course I took a while ago to learn Octane Rendering. I really enjoyed the combination of a romantic nature scene with a futuristic cyberpunk noodleshop.
I'm a fan of end time movies anyway so I'd love to make more of this kind of work in future.