For my new demoreel I wanted to create a special intro that represents Frame Ants identity. Creating photorealistic nature scenes is one of my core skills. But I also had the idea of adding some kind of magic twist.
Since I was a child I was very impressed by the ancient teachings of the elements and how they influenced mankind throughout history. In the classic four elements doctrine there are earth, water, air and fire but there are others such as that in China, which has 5 elements (fire, water, wood, metal, earth). Everything that exists is made up of these elements and each element is equally important to the balance of nature.
I tried to give my nature scenes a touch of this elemental spirit. But I didn't want to only literally show elements, that seemed too simplistic to me. I also wanted to create a matching mood. I didn't follow any particular theory, I just let it flow and this is what came out.
Concept, Scene building, Lighting, Animation, Rendering, Postproduktion
After the process of finding ideas I usually do some very rough sketches to get the thoughts on paper.
Then I create a moodboard for some more inspirations before I jump into 3D.
The scorpion is just a little detail I wanted to use to reinforce the roughness and stability of metal. He also has a shiny and hard shell, that reminded me to metal. I found this model which was partly rigged. I adjusted the rig and animated it quickly with CMotion. As the scorpion isn't visible in detail, this was a very useful method.
The rig for the flower animation was actually a little more complicated then it looks like. The petals are animated with morph deformers. It was the easier way to have them roll out the way I wanted. Except the morphs, the whole rig is procedural and the animation is controlled by a simple field.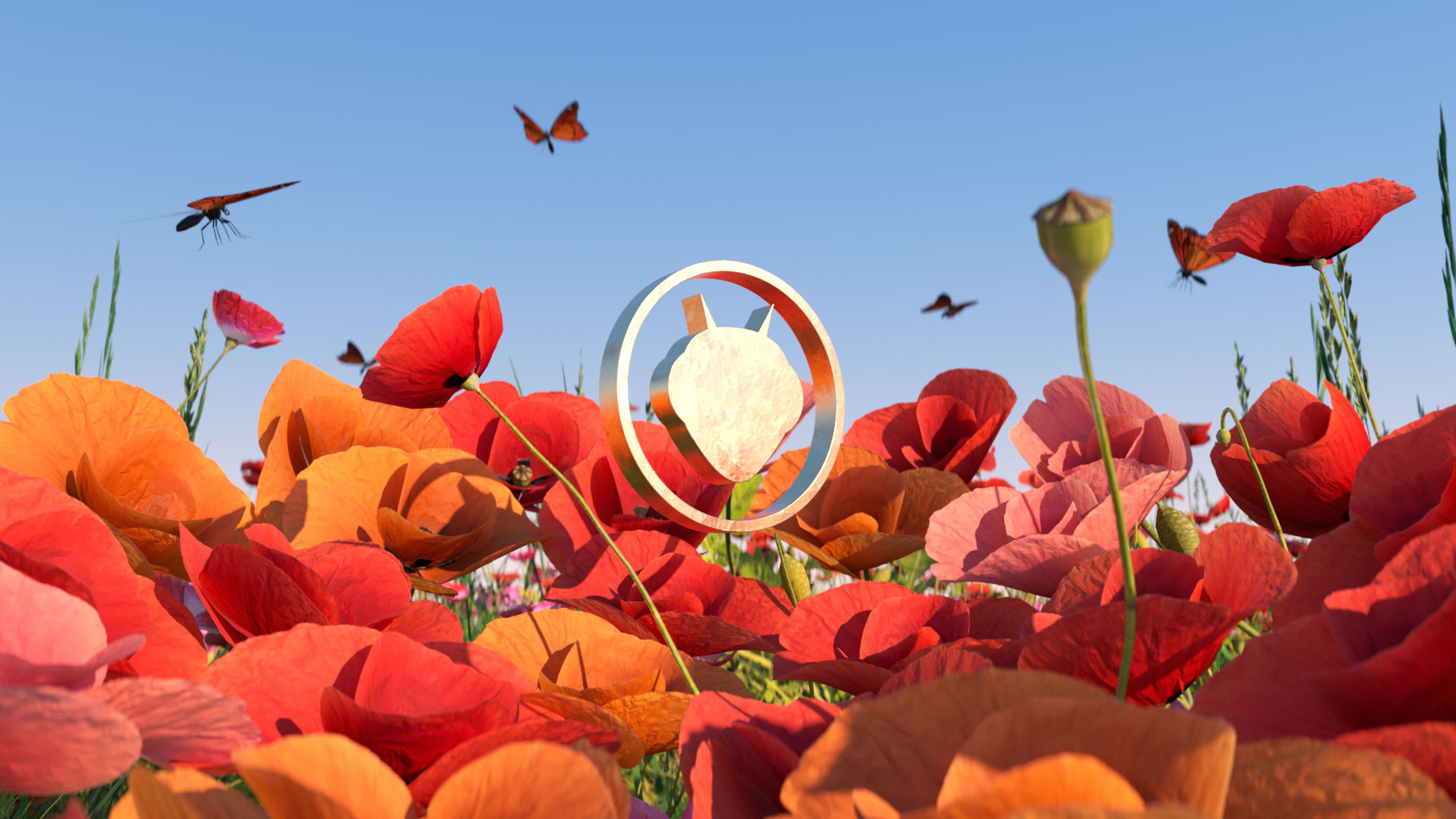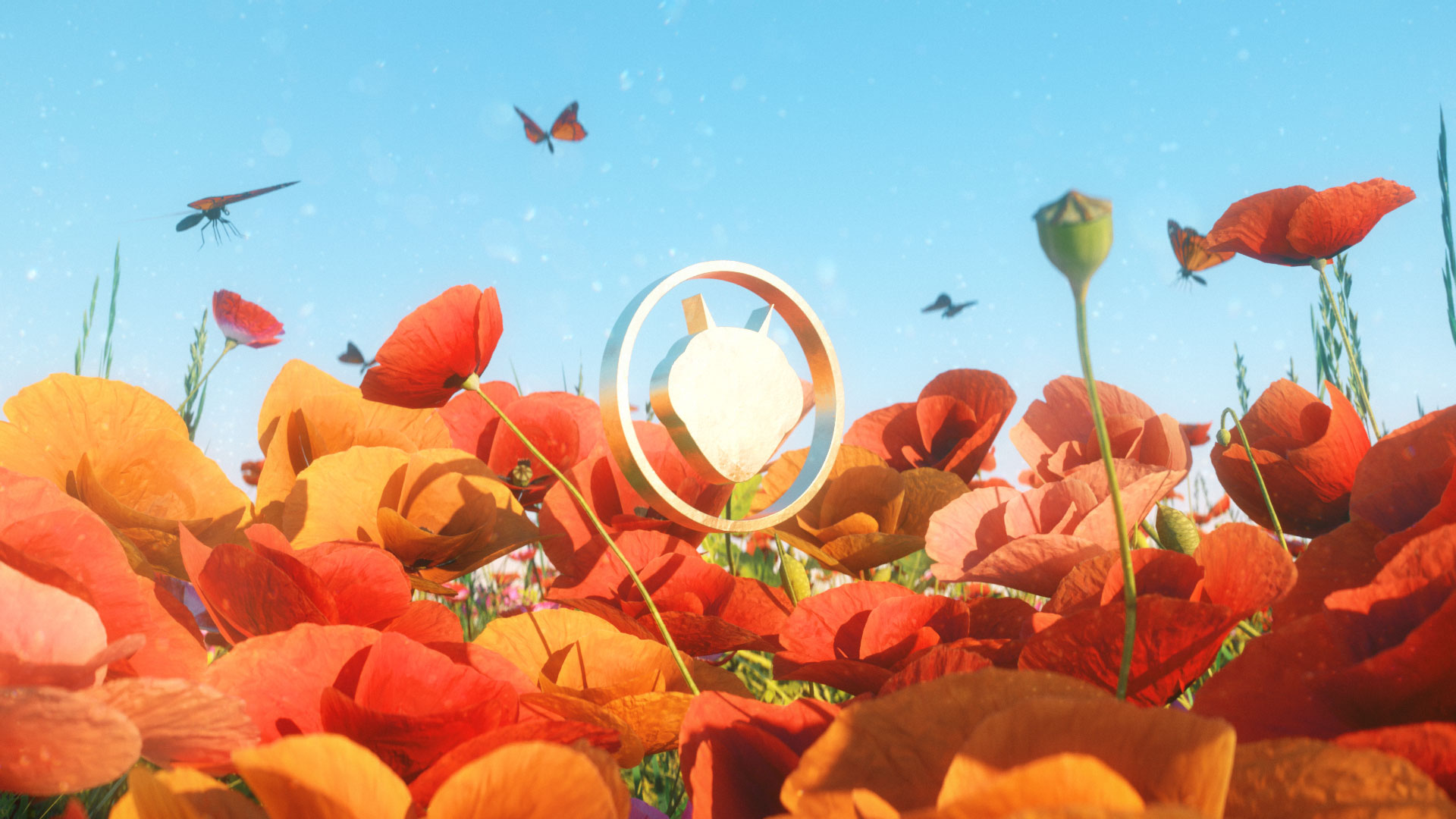 Here's a comparison before and after post-production. I did some color corrections, added effects and created an overlay of particles.